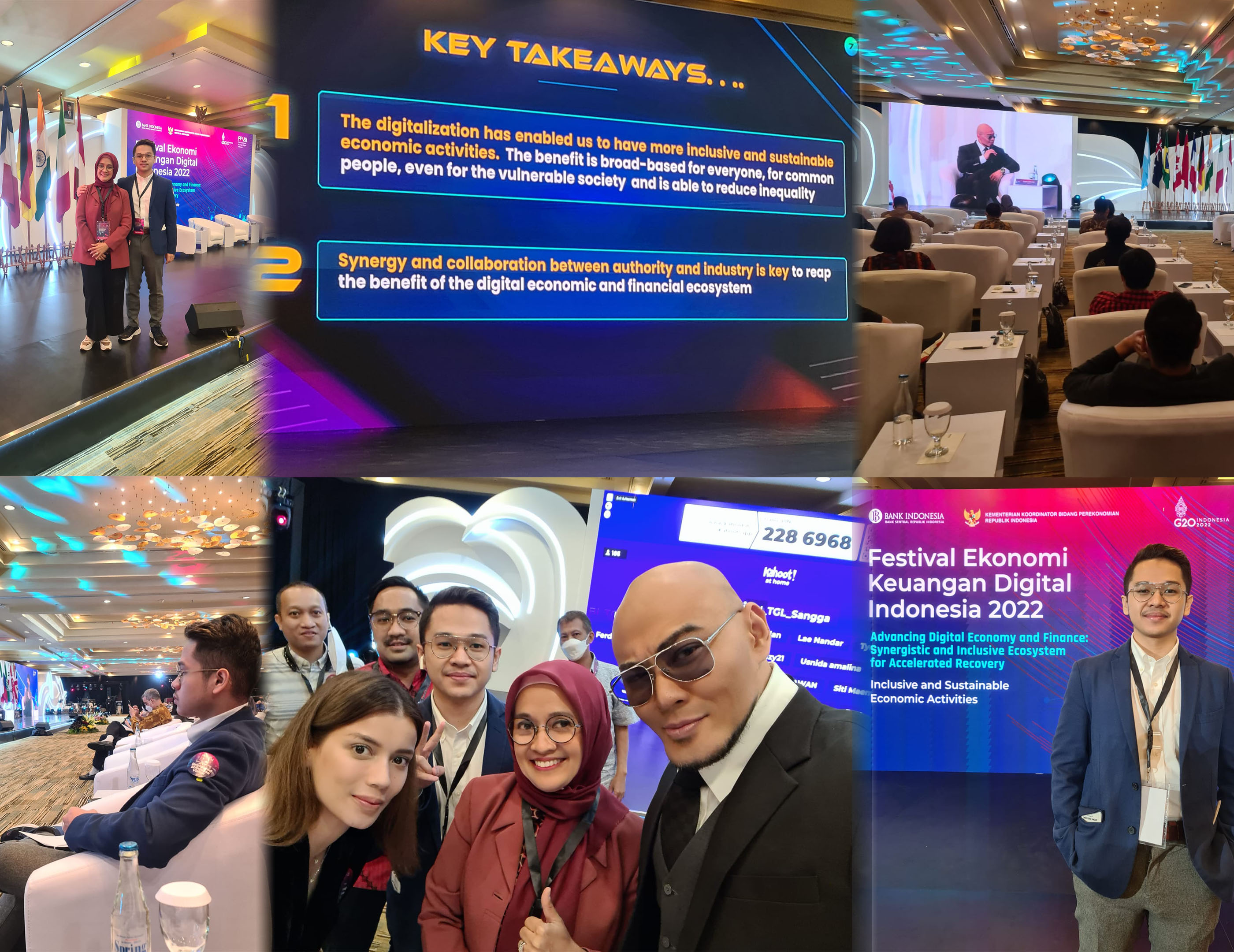 Indonesia Digital Economy and Finance Festival (FEKDI) 2022 in Bali
Arash Digital received an opportunity to attend Indonesia Digital Economy and Finance Festival (FEKDI) 2022 that being held in Nusa Dua, Bali. Arash Digital attendance is represented by the founder of the company, Herlina Kalla and Business Development team member, Muhammad Syahreza Ishak. The festival run for five days, spanning from July 11th until July 15th, 2022. This festival is a side event from a set of major conferences "G20 Finance Track: Finance and Central Bank Deputies (FCBD)" and "3rd Finance Ministers and Central Bank Governors Meeting (FMCBG)".
FEKDI 2022 is a festival themed after digital finance, organized by Bank Indonesia and Coordinating Ministry of Economic Affairs. This festival aims to hasten the restoration of national economy. The festival is attended by various prolific digital financial institutions such as Bank CIMB Niaga, Bank BNI, Bank Mandiri, Bank Danamon Indonesia, Bank BRI, Bank Neo Commerce (BNC), Dana, Citibank, Bank DKI, Tokopedia, Yokke, Financial Institution Group Asia (FIG Asia), Indonesia Payment System Association (ASPI), Indonesia Fintech Association (AFTECH), Indonesia Banking Association (PERBANAS), and many other financial institutions.
With involvement of Arash Digital in FEKDI 2022, Arash Digital with cross border payment aspires to deliver a significant positive impact within national economy in the future.
Photo Documentation Links:
Photo documentation - July 13th, 2022
Photo documentation - July 14th, 2022