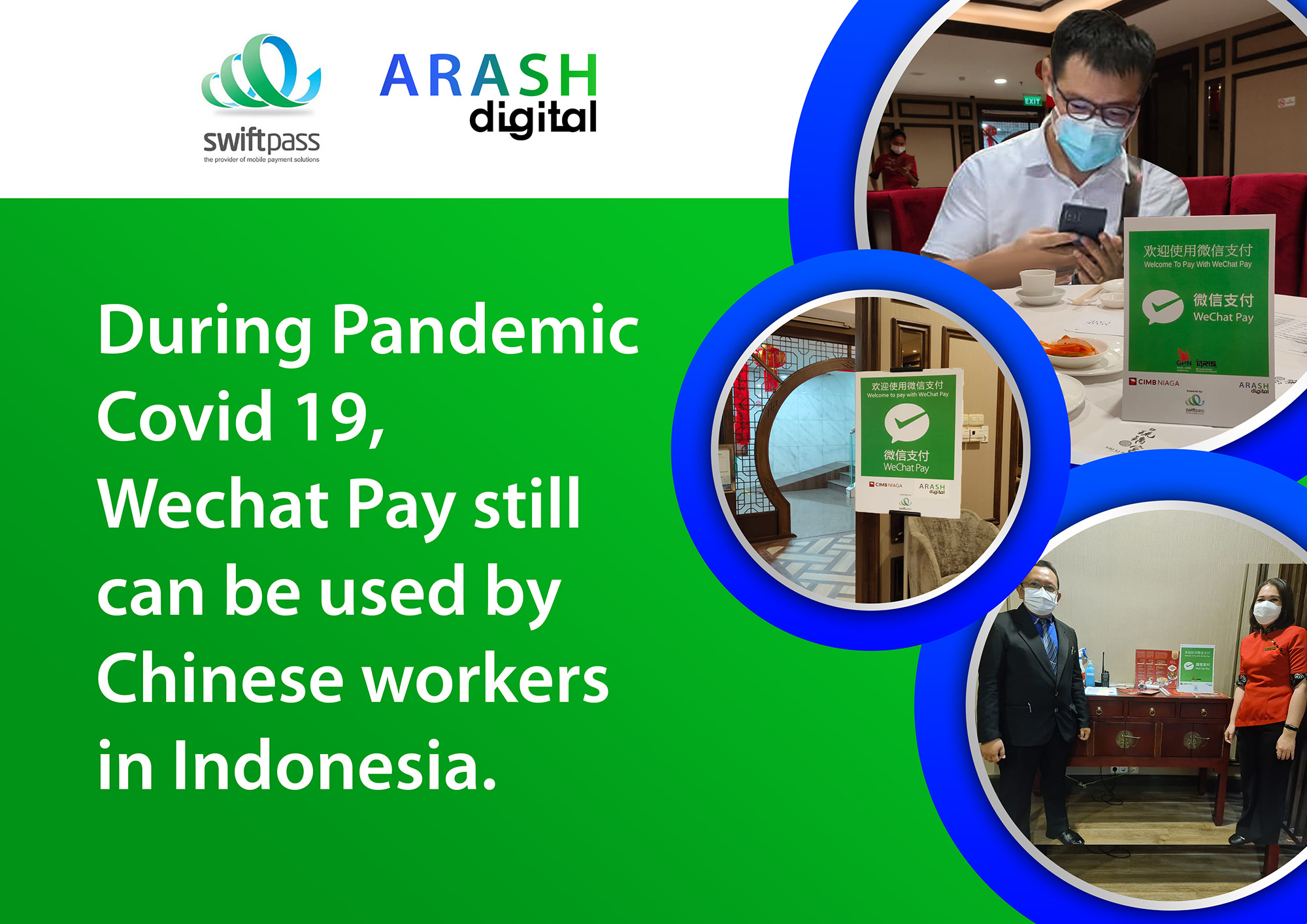 During the COVID-19 pandemic, WeChat Pay still can be used by Chinese worker in Indonesia
WeChat Pay can be used in Indonesia until now. Thursday, January 27th, 2022, a Chinese worker used WeChat Pay to perform a cross border payment transaction using QR Code Indonesia Standard (QRIS) at Liu Li Palace Seafood Restaurant, Jakarta. This service is a result of cooperation by CIMB Niaga Bank and WeChat Pay, supported by Arash Digital (Jakarta) and SwiftPass Global Ltd. (Shenzhen) as a System Integrator and Technical Service Provider (TSP).
Through the cross border payment service, WeChat Pay user can do any digital transactions with every merchant registered to CIMB Niaga Bank and Arash-SwiftPass. This service helps every merchant performing cross border transaction with safer, convenient, and efficient instead of using cash. The service in motion signifies that the spirit of CIMB Niaga Bank and Arash-SwiftPass collaboration is still exist amid COVID-19 pandemic.
The pandemic has not been dampened enthusiasm in preparing cross border payment facilities and infrastructure in Indonesia. This achievement is a big stepping stone for CIMB Niaga Bank and Arash-SwiftPass. In the future, cross border payment facilities using WeChat Pay will be expanded in order to simplify transactions of Chinese tourists and worker, which are predicted to come back into the tourism and business section of the country inline with booster vaccine provided globally. It is expected that this would significantly support small businesses and local merchants.